To lighten the mood a little bit, I decided to write a post that slightly deviates from my usual, maybe slightly "heavy" writing style, inspired by a quite uplifting talk I recently had with a friend about all the weird, interesting and even funny things that we experienced while dating. While those experiences aren't always funny in the moment, they tend to turn into rather entertaining stories afterwards. As I was telling her about some of the weirdest text conversations I ever had with some of the guys I used to date (yes, I do keep screenshots − sorry guys!), she suggested I should find a way to tell these (arguably) funny stories on my blog. While sharing the screenshots would most certainly bring a great deal of entertainment to those who'd get to see them, I wouldn't want to publish something as personal (not even without mentioning names), considering that the thought of seeing my own texts published by someone I trusted with my words at some point makes me cringe.
Almost all of the guys I got to interact with in 2019 were nice people, even if our dating / texting didn't lead anywhere. I'm glad I got to meet and even know some of them a little better because each of them contributed to make me the person I am now and I like to think that I learned something from each experience. So despite the occasional heartbreak, the feeling of having "wasted" time and energy and the difficulty of getting back into the game after each setback, I don't regret that things turned out the way they did.
Since this (kinda long, sorry about that!) introduction has taken on a more serious tone despite me wanting to keep it light this time, let me get into the fun part of this post: a recap of 2019 in terms of dating.
1. The Guy Who Was Bad at Texting
Prior to meeting this guy, I wasn't aware that people in this day and age who, dare I say, own almost every single piece of the newest technology, could have so much trouble keeping up with text messages. I find the concept rather easy: one person writes something and the other one replies with something that, in the best case, is somehow related to the thing the other person wrote. I get that people are busy and that not everyone's into texting but I had never met anyone else who takes three days to reply to a text message. It can be very unsettling, especially if you're looking to date such a person. Considering that there are other ways of staying in touch and that one can compromise on issues like that one, he probably just wasn't that into me.
2. The Guy Who Was Just Looking for Someone to Travel With
After three dates – the third having been somewhat awkward – he seemed to have vanished. I want to say I was ghosted, but that wouldn't be entirely accurate: the conversation we had going actually just kinda stopped. We may both have acknowledged the awkwardness of the third meet-up, which I think was induced mainly by me not being eager to travel with him (AKA a complete stranger), which is what he asked me to do on our second meet-up. I believe he also thought I was slightly insane for looking for a partner on a dating app (which is how we met) – to each their own, I guess!
3. The Guy Who Thought He Had Me All Figured Out
This guy was very open about almost everything in his life, which was both interesting and a little exhausting. He talked a lot and I feel like I know his life's story despite only having met up with him twice. Whenever I was telling him something about myself, he immediately jumped in with his own interpretation of what I was trying to say – sometimes he got it right, sometimes he didn't. Interestingly, he also wanted to take me on a trip after the first date.
4. The Guy Who Turned out to Be Me
Yes, you read that right: I managed to bump into the male version of me. No wonder we were both incredibly freaked out when we first started going on dates! After the whole thing somehow imploded, since we each triggered similar reactions in each other, we realised that we're actually much better off as friends, which we now are. In fact, it's rather refreshing to be able to hear about the struggles I so often experience from a male perspective and it makes me feel less alone.
5. The Guy Who Asked for My Number at a Party But Didn't Want to Get to Know Me

This hasn't been much of an experience but I think it's still worth sharing. This guy walked up to me at a party and asked for my phone number. I was impressed! At that point, I was sick of dating apps and had sworn off them completely. And there he was, making an actual effort to talk to me in real life! 
And then he didn't get in touch for three days, which I thought was a little odd. He eventually texted me and I replied that I thought he had changed his mind about wanting to get in touch with me, to which he answered that he had just been very busy. I sent a text back and that was the end of it.
To sum up, he asked for my number only to ghost me afterwards because, and I'm paraphrasing a little here, he was too busy.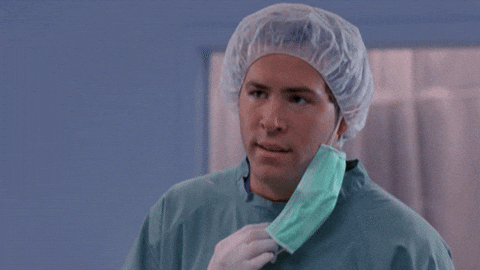 6. The Guy Who Wasn't Bad at Texting but Chose Not to Be in Touch

The two of us hit it off right away: we had a lot to talk about and even a few things in common. We met up twice and texted a little bit in between, which was quite nice. After the second date which, if I recall correctly, was rather successful, he turned into a ghost in the middle (okay maybe not the middle, but most certainly not the end, as far as I'm concerned) of a text conversation, then went on vacation. I knew that Wi-Fi was rare over there, so I didn't want to bother him and decided to wait for him to be in touch, which he wasn't – until about two weeks later. I made the decision to apply the no-BS-rule and to not meet up with him again – this may or may not have been a mistake, but it's what I needed to do at the time.
7. The Guy Who's Writing a Book
I didn't know about his plans to write a book when I met up with this guy. Despite the fact that we got along rather well, I couldn't quite picture the two of us as a couple. I would, however, have liked to be his friend, which didn't happen. I was recently informed that he's gonna publish a book in which I will apparently get my own chapter, but also that I won't ever get to read what he wrote about me.
#🤷‍♀️
8. The Guy Who Didn't Get Why I Didn't Agree to Meet Him at the Park After Dark
Needless to say I never met up with this one – too risky.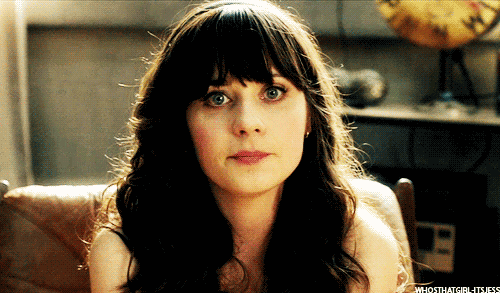 ---
This post isn't a means to "get even" or anything of the sorts, by the way. All of the guys I based this post on should be aware of how I felt about what happened because I let them know at the time. Some of the descriptions aren't even about just one of them – certain behaviours turned out to be recurrent in the dating world 🙂.